Canvas Handbags Totes Shoulder Bag Backpack Messenger Bag
Regular price
$39.95
Sale price
$79.99
Unit price
per
Tax included.

This is one of the most practical bags of 2020! It can be transformed in a few seconds and its storage space is incredibly well designed.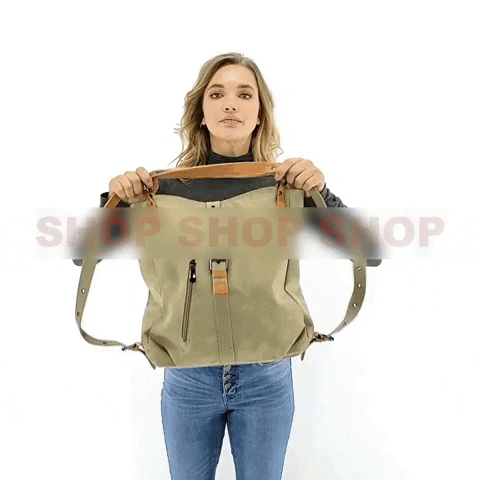 When you order your LARA, here's what you get.
Outstanding durability, this Handbag is made to last. It's built with sturdy Canvas cotton fabric.
Beautiful and elegant design that comes in multiple colors. This handbag will get heads turning!
A lot of storage space for objects such as books, clothes, or a laptop in the spacious main compartment.
A solid base made from extra strong Canvas-Fabric, which allows for the transportation of heavy goods without ripping the handbag apart.
LARA is a strappy multi-functional handbag, shoulder bag, and backpack all-in-one. When it comes to practicality, LARA is the most functional bag of them all.

This women's vintage messenger bag is big, stylish, and it fits everything you could ever need, making it so hard to resist.
Material: Made from the highest quality Canvas materials.
Size: 14.17"(L) * 3.94"(W) * 14.96"(H)
PACKAGE INCLUDE
1 x LARA Canvas Handbags Totes Shoulder Bag Backpack Messenger Bag
---