Get Painless Non-Surgical Bunion Relief From Home!
WHO SHOULD WEAR THIS?
The Day time Bunion Corrector is ideal for anyone suffering with bunion. Once the Day time Bunion Corrector is applied and in combination with the gel toe separator, will gently realign the big toe, taking away pressure from the other toes, releasing built up tension and relieving soreness.
Perfect for walkers and runners and cyclists alike. These can be worn comfortably under socks and shoes during any activity.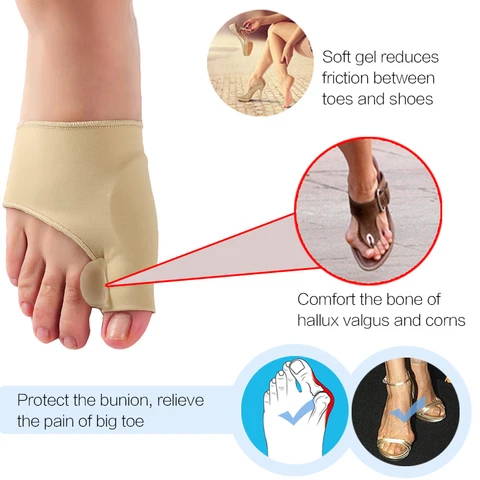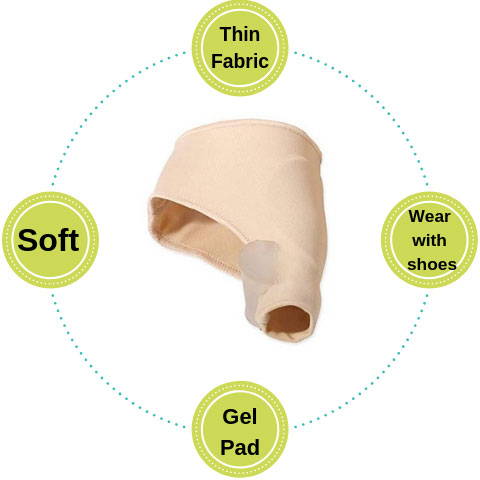 HOW WILL IT IMPROVE THE BUNION?
The Day time Bunion Corrector will gently reposition the big toe to a more natural alignment and will help to uniformly separate the toes, improving balance and gait while reducing soreness from rubbing footwear.
The Power Net fabric provides a moderate amount of tension to allow a perfect fit. Lightweight and comfortable to wear with shoes, so you can go about your everyday life, free from pain.
👣 Targeted relief:

 

Our Day-time Bunion Corrector has a super soft low profile gel pad (orthotic pads) positioned exactly over the 1st metatarsophalangeal (MTP) joint--which is bunion comes from--to provide relief at the site of your pain 
👣 Come with gel toe separators design:

 

Made from 100% PU GEL; transparent, high elastic, non-toxic, ultra soft, non allergic raw materials to instantly reduce the daily discomfort of bunion and hammer toe pain and give feet night support. Gently realign toes to their natural position
👣 Practical design:

 

Small light but useful for your feet and simple Elastic cloth fabric design, comfortable to wear, reusable and hand washable.
👣 With its unique design, our toe spreader and separator is a discreet solution for a bunion, toe drift or toe overlap.

Get your feet feeling happy again without surgery!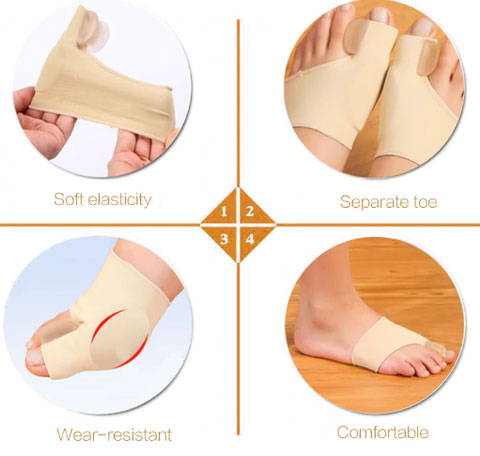 Item Type: Bunion Care
Material: Fabric + Silicone
Type: Orthopedic Supplies
3 SIZES 
L:10*8cm (41-45size)

M: 9*8cm   (37-40size)

S:8*8cm (32-36size)