Healing Chakra Fluorite Crystal Pendant
Regular price
$42.99
Sale price
$105.76
Unit price
per
Tax included.

GENUINE HEALING JEWELLERY FLUORITE POINT PENDANT
FLUORITE is an extremely protective gemstone at both psychic and physical levels. It will protect you from computers and other electromagnetic emanations.
Fluorite crystals are an excellent learning aid: helping you to absorb new information and promoting quick thinking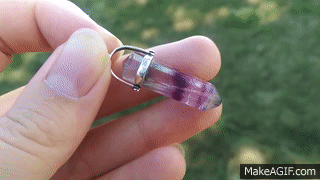 FLUORITE KNOWN AS A GENTLE HEALER
On a healing level, Fluorite is a powerful gemstone, dealing with infections and disorders: teeth, bones, cells, sinuses, respiratory troubles, viruses, joins, rheumatism, arthritis, and nerve-related pain. Everyone should have Fluorite in their New Age First Aid cupboard!
BEST FOR YOUR HEART
Fluorite Crystal Necklace draws off negativity, and cleanses purifies, and reorganizes anything in the body that is not in order. Fluorite Crystal Necklace is associated with progress and getting things organized and done.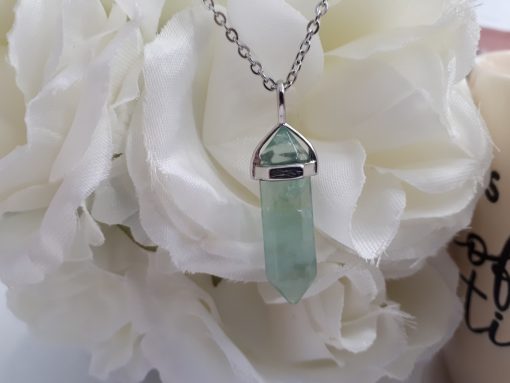 IDEAL GIFT CHOICE
Each crystal has its own unique healing properties. A great gift for the Yoga practitioner, or anyone that wants a splash of color around their neck.
Material: Copper and Semi-precious Stone
Raw Material: Natural Fluorite
Chain length: about 45 cm
Pendant Size: Approx 4.1 x 1.2 x 1.2cm
PACKAGE INCLUDES:
 Fluorite Necklaces (

Bundle of your choice

)





OUR PRODUCT IS THE SAME AS THESE PICTURES. IF YOU DO NOT LIKE WHEN YOU GET IT, WE CAN GIVE YOU A REFUND
---