Handmade Wooden Yarn Bowl
Regular price
$35.95
Sale price
$59.99
Unit price
per
Tax included.

Exquisite Handcrafted Yarn Bowl!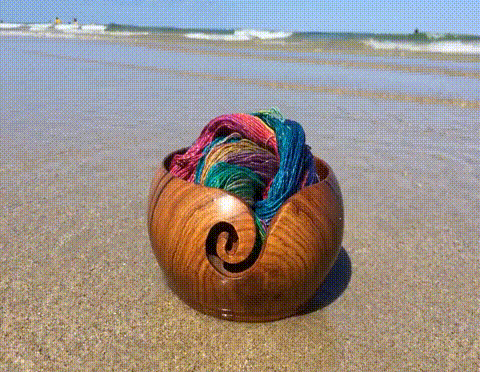 Are you looking for the perfect gift for your family and friends? Stylish and gorgeous, this Handmade Wooden Yarn Bowl is the perfect accessory for anyone that is into knitting. It will keep your yarn clean and prevent it from collecting fluff or dust from the floor.
You can breathe easier, relax, and knit away when your yarn stays in place. Plus a yarn bowl looks super stylish.
FEATURES: 
Wood Carved - wooden yarn bowl, with a gloss varnish, is perfectly designed for expert and novice knitters. Each bowl is crafted from sustainable wood with a wide base so it won't tip over even with heavy balls of yarn.
Handcrafted - This Handmade Wooden Yarn Bowl is handmade by workers being paid fair wages & fairly traded.
Lustre Finish - The holes are smooth so that the yarn glides easily and doesn't snag. Even the smallest rough edge can catch and fray your yarn. Our yarn bowls are also designed with high-walls so your yarn balls don't roll out.
Large - Our full-size yarn bowls measure 7 inches by 4 inches to accommodate multiple yarn balls. The Sheesham wood is heavy enough to ensure your bowl doesn't move around, yet light enough to take with you, wherever you go.
Portable & Unbreakable  - Dalea hand-crafted knitting yarn bowls are designed to be comfortably carried in your yarn bag or tote and taken anywhere you love to knit or crochet! Unlike pottery yarn bowls, the wooden design is sure to last.
SPECIFICATIONS:
Material: 100% Sheesham Indian rosewood or teak

Dimensions: 5" diameter x 2.5"

Weight: 0.88 lb
PACKAGE INCLUDES:
1 x Handmade Wooden Yarn Bowl
---