Metal Tongue Cleaner
Regular price
$9.95
Sale price
$29.99
Unit price
per
Tax included.

Scrapes tongue with stainless steel cleaner for a healthy and clean mouth. 
Did you know that to be able to achieve the PROPER ORAL HYGIENE you not only need to BRUSH and CLEAN your TEETH but also CLEAN your TONGUE?  There are LOTS of BENEFITS to SCRAPING the TONGUE that most of us might not be aware of. It REDUCES BAD BREATH caused by GERMS and BACTERIA on the tongue. It STIMULATES the TASE BUDS which ENHANCES a person's SENSE of TASTE.  
There are typical tongue scrappers in the market like the plastic with silicone bar in the middle. But how sure are you that this tongue scrappers are cleaning your tongue effectively?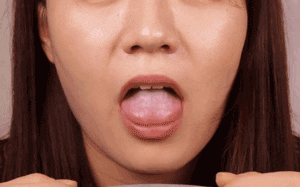 Introducing the METAL TONGUE CLEANER! The proven more EFFICIENT and SAFER tongue scrapper and is RECOMMENDED by DENTISTS WORLDWIDE.
Metal Tongue Cleaner is a METAL SCRAPPER that is made of SURGICAL GRADE STAINLESS STEEL. It can reach to scrape as FAR BACK of your tongue. It DEEP CLEANS your tongue and REMOVES the SLIME COATING that contributes tooth decay. It REDUCES the TOXINS found in the body from FOOD that is left to ferment on the tongue. It REDUCES BAD BREATH that caused by GERMS and BACTERIA on the tongue.
It is EASY to USE. It is SAFE and NON-TOXIC unlike other plastic tongue cleaners. It is REUSABLE and can LAST for a LONG TIME. It is RECOMMENDED to scrape the tongue once a day. It is SUITABLE for kids to adult.
How to use
Gargle with water.
Stick your tongue out, then scrape it by the concave side of the scraper gently from inside to tip.
Repeat step 2 for several times according to your tongue condition.
Description
100% Brand New &high quality 
Color:As the pictures shows
Size:Approx 13.5*6cm
Material: Stainless steel
Package:1 * Metal Tongue Cleaner
Notes
Don't scrape too hard or too many times or you will get hurt.
Kids under 8 years old are not suggested to use such product.
To avoid bacteria breeding, it is suggested to sterilize the scraper with ultraviolet sterilamp once a month.
---