Multi-Functional And Waterproof Document Organizer
Regular price
$31.99
Sale price
$65.99
Unit price
per
Tax included.

Have you been stressed about losing important documents and memories of loved ones?
Get organized and protect your memories with the amazing
Document Organizer!
Your important needs are kept perfectly safe in just one bag!
It is made of oxford fabric which ensures durability and long-lasting use!
Consists of 3 layers with multiple compartments of different sizes which can accommodate documents, certificates, files, and more items!
Keep your files safe, tidy, and well organized with the highly accessible
Document Organizer!
Features a zipper with a lock on your storage where even your kids can't even have access inside the organizer!Product Specifications:Material: Oxford FabricColor: GrayDimension: 37 x 10.5 x 27cm / 14.57 x 4.13 x 10.63in
Package Includes:1 x Document Organizer with 3 LayersProtect your private and top-secret files and be ready to get it conveniently!
Get the security and protection you need for all the files and photos with the sturdy
Document Organizer!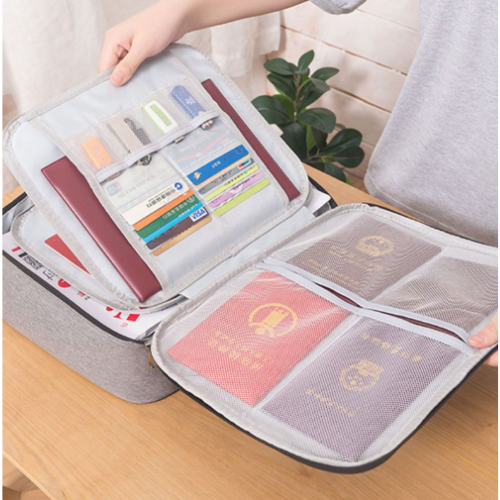 A high-quality waterproof bag which ensures that your documents are protected from damp!
It has a portable and compact design which you can easily store in your cabinets!
It has a solid structure that ensures that you won't be trampled on and prevent damage to your files!
You can conveniently keep and organize your important working or school documents, passport, memories and photos, and electronics accessories in one place!
It's the perfect organizer for your home or office!
Be safe from any situation you can imagine with the incredible Document Organizer!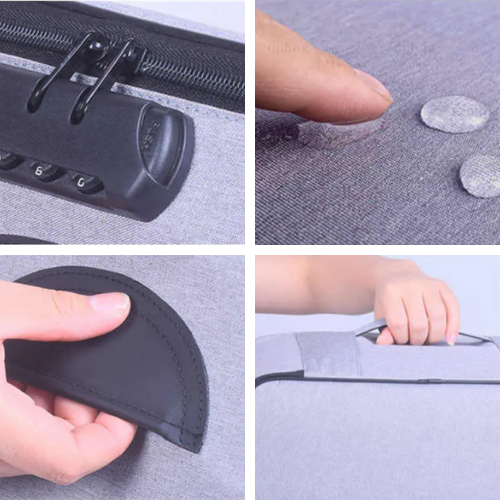 ---