Sank Magic Practice Copybook
Regular price
$29.95
Sale price
$49.99
Unit price
per
Tax included.

This is an English handwriting pen copybook. It emphasizes the skill training of writing, enabling readers to grasp English handwriting skills through training and to write beautiful English words.

Copybooks can help children or adults practice different fonts of handwriting and build their own style.
Handwriting automatically disappears after dry, great for repeated practice. If you want to learn calligraphy, a copybook is a must-have. Handwriting Copybook only, other accessories demo in the picture is not included.

Practiced these characters well, could satisfy the requirements of daily life, work, and study.

The paper is thick and not easy to smudge.

Ideal for Calligraphic Letter Writing.
Ink
The pen with special ink will gradually fade within 30 minutes after writing, and the books are reusable
Paper
The paper are thick and duarable. Children may take it with them anywhere and paint as they like.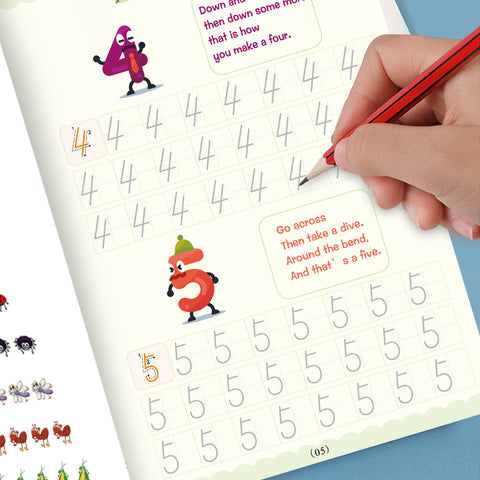 PRACTICE COPYBOOK
Material: White cardboard
Style: Alphabet; Numbers; Drawing;Addition & Subtraction
Size: 19.5cm x 13.5cm
MAGIC PEN SET
Auto Fade 
Writing Width: 0.5mm
Colour: Black
PACKAGE INCLUDE
 4* BOOKS+1*MAGIC PEN SET 
---