Tiny Waist Cincher Pincher
Regular price
$35.99
$0.00
Unit price
per
Tax included.

Tiny Waist Cincher Pincher increases body heat to trim and slim your waist line. The fabric effectively absorbs sweat and releases excessive heat and water weight during exercise. The light-weight fabric is great to wear during all seasons, including hot and humid summers. The special non-slip interior mesh grid surface prevents slipping and bunching, and the comfortable light-weight breathable stretchy fabric quickly adapts to your body movement while staying in place during any activity.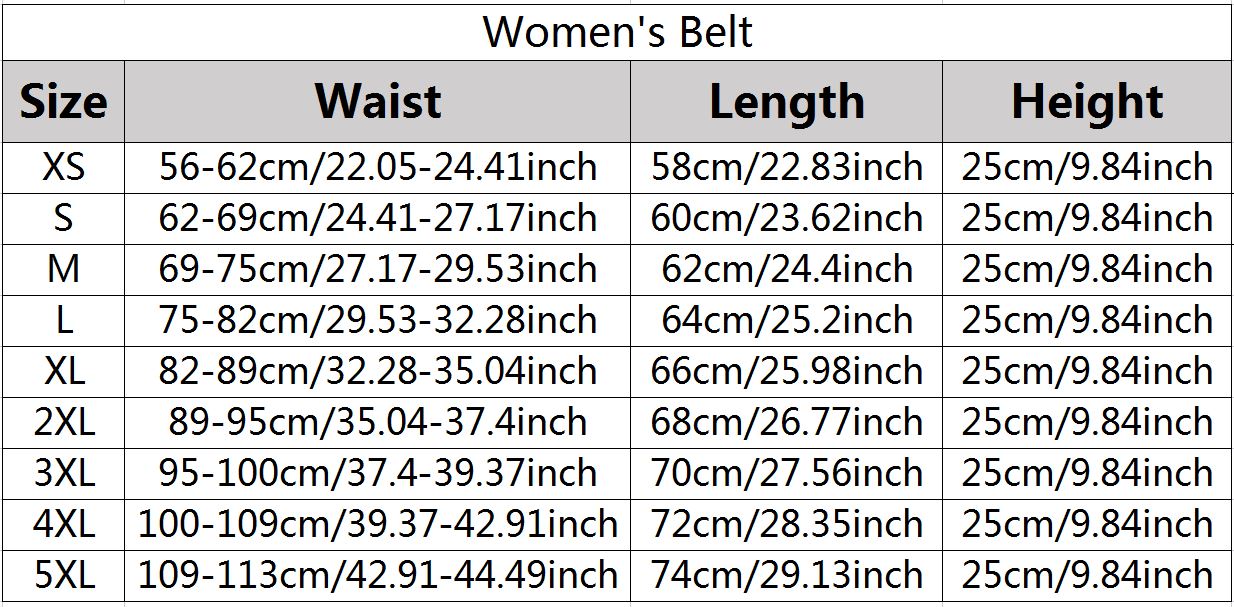 The specially engineered curve design assists in providing the strong support to your abdomen whilst improving your core strength. The Tiny Waist Cincher Pincher also elongates your back and protects your lower back muscles, making it the perfect body shaper and posture corrector. The Tiny Waist Cincher Pincher is superior to others available on the market and priced considerably lesser for the benefits and epic results it delivers. Our Tiny Waist Cincher Pincher effectively adapts to and perfects your individual body shape into YOUR personal unique hourglass figure. MATERIALS: 100% high-quality and light-weight durable elastic broadcloth polyester mesh breathable fabric
KEY FEATURES:
HEALTHY POSTURE & CORE STRENGTHENING
- The 3 alloy flexible steel resilient reinforced soft yet strong boning supports and adapts to body shape, supports healthy posture, and enhances the strength and durability of your Tiny Waist Cincher Pincher. Our Tiny Waist Cincher Pincher balances and corrects your posture into a perfect shape instantly and for years to come!
MEMORY CARTILAGE & SUPER FLEXIBILITY
- The 3 hook-and-eye memory cartilage and super flexible closures effectively allow for free adjustment, and enhanced gripping functionality.
BOOST THERMOGENESIS, CELLULAR HEALING & DETOX
- Effectively and efficiently boosts thermal activity naturally in your body, detoxifying your cells from within and illuminating a cleaner more glowing you.
STRUCTURAL UPLIFT
- Gently lifts the under bust. The carefully engineered under bust design enables you to breathe comfortably, while correcting your posture for effective inhalation of oxygen and exhalation of carbon dioxide. This enables your cells to soak up more cleansing oxygen, increasing your body's natural anti-oxidants!
HIGH COMPRESSION REVEALS SUPERIOR INSTANT HOURGLASS RESULTS
- The firm tummy control and high compression can reduce your waistline up to 3 sizes instantly as soon as you wear our Tiny Waist Cincher Pincher. However, for even more ridiculously amazing results, you simply have to wear it for longer and watch what was hidden in you this whole time! Wearing our product for 6-9 hours daily for 2-4 weeks can help you lose up to 3-4-inches of your waistline.
LONG-LASTING ULTRA SLIMMING, TONING & TIGHTENING EFFECTS
- tones and slims your waistline. Yes, we did say that the results are instant, but this is just the beginning of the benefits. Waist training and the like has been loved by women in the know, and there is a reason. The effects of a flatter stomach, improved posture, healthy appetite and increased core thermogenesis, all exponentially improve the longer you wear our product. Each unique benefit builds up on itself, leading you to have exponential cumulative results at the full-body level!
TIGHTENS DEEP FAT & STRENGTHENS THE TRANSVERSE ABDOMINUS
- Designed and developed to tighten fat at the deepest structural level. Our Tiny Waist Cincher Pincher strengthens the deepest core transverse abdominis muscles. The gentle yet strong tummy control takes inches off your waistline, creates an hour glass figure, and promotes a quick postpartum recovery.
- BUTTERY SOFT, LIGHT-WEIGHT & BREATHABLE
- Our smart mesh breathable fabric effectively absorbs sweat and releases excess heat and toxins, while efficiently wicks any excessive moisture and heat. Our smart technical fabric that "breathes" with you, delivers increased oxygen to your skin for enhanced absorption. This enables you to wear our Tiny Waist Cincher Pincher at the gym with ease, and take your workout to epic levels! The easy hand washable fabric is amazingly lost lasting!(BONUS TIP: Use cold water to hand wash as it helps to further extend the life of your Tiny Waist Cincher Pincher!)
---