Toilet Brush And Holder
Regular price
$35.95
Sale price
$39.99
Unit price
per
Tax included.

THE LAST TOILET BRUSH YOU'LL EVER NEED!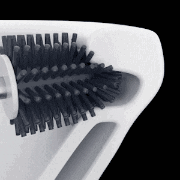 Cleaning the toilets is one of the worst tasks imaginable! This makes it a tad better....
An easy and thorough cleaning that will keep your toilet spotless. Revolutionize your bathroom cleaning. Live freely and cleanly with our Silicone Toilet Brush!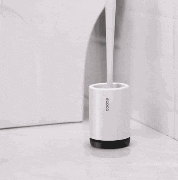 Soft silicone rubber head that can easily penetrate into hard to reach spots on the toilet and thoroughly clean stains.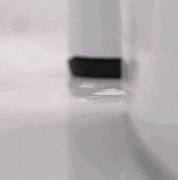 A customized base that is well-ventilated and allows the liquid to drain, preventing dirt growth and protecting the bristles.
It is easy to use and cleans well. No scratchy bristle so they won't hurt your toilet bowl at all.
You can set the toilet bowl cleaner holder on the wall with a sticker, leaving no trace. It can also be placed on the floor.
FEATURES
✅ 360 ° Deep Cleaning: The soft rubber brush head can penetrate the grooves and holes in the toilet to clean the dirt, And it has a great capacity for deep cleaning.
✅ Splash Guard: The splash guard of the bath brush can keep your hands away from long and dirty handles to help you stay away from the toilet, you don't have to endure the unpleasant smell of the toilet.
✅ Stainless Steel Handle: The handle is made of high-quality stainless steel and does not easily deform or fracture, which provides the strength and durability necessary for deep cleaning of the toilet.
✅ With Hidden Tweezers: The upper part of the long handle has hidden tweezers that can be used to eliminate the problem of hair wrapped around the cleaning brush.
Package Includes:
1 - Toilet Brush
1 - Holder
Shipping:
Please allow 2-3 weeks for delivery
---